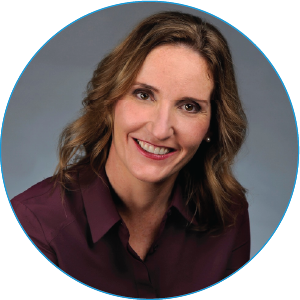 Home City
Sydney, Australia
Languages
English
Core Values
Simplicity
Service
Play

Kendra has two decades of Leadership Training and Executive Coaching experience and has partnered at CEO and senior management level for organizations such as; AMP, AGL, KPMG, IAG, Seagate, SAP, Caltex, ResMed and The Australian Taxation Office. She is the Head of Learning in APAC for The NeuroLeadership Institute and is well known within the International Coaching Community for her skill, authenticity and passion. Having logged over 6000 client facing hours, Kendra has the quiet confidence, skill and presence to tackle the toughest of assignments. She particularly enjoys working with 'the uncoachable'.
Kendra's approach is a fusion of applied neuroscience, positive psychology & cognitive behavioural therapy. When working with Kendra you can expect to be inspired, challenged and championed, achieving real change in weeks, not months.
Qualifications & Accreditations
Bachelor of Science
Graduate Certificate in the Neuroscience of Leadership – Middlesex University, UK (Distinction)
Professional Certified Coach (PCC) – International Coach Federation
Professional Team Coach
MBS Leadership Assessment Certification
SEI Emotional Intelligence
Mental Health First Aid
Industry Experience
Energy
Transport
Professional Services
Banking and Finance
Technology
Retail
NFP/Social Enterprise
Government
Health
Small Business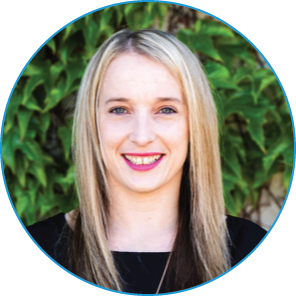 Home City
Wellington, New Zealand 
Languages
English
Core Values
Passion
Excellence
Fun

Kirsty has trained and coached people from a variety of  backgrounds.  From frontline officers in the military to personnel working in compliance, social work and sales – Kirsty has over 15 years of experience delivering exceptional results. 
Working with Kirsty is like having your own personal cheerleader; she brings enthusiasm and fun to conversations and isn't shy of challenging ideas when needed. 
Psychology and neuroscience informs Kirsty's passion: to journey alongside people as they tap into their potential and become even more awesome. 
IQualifications & Accreditations
PhD in Psychology 
Bachelor of Science – Psychology 
Bachelor of Commerce – Human Resources
Neuroleadership Institute – Brain Based Coaching Certificate™
National Certificate Level 4 – Adult Education and Training 
Certificate in Abundance Coaching 
Certificate in Breakthrough Life Coaching
Organisational Coaching Skills Certificate 
TMP Accredited 
Industry Experience
Learning and Development 
Government
Mental Health & Wellbeing 
Military/Compliance 
Academia 
Youth Work 
Home City
Kanagawa, Japan
Languages
Japanese, English
Core Values
Autonomy
Fairness
Play

Izumi has been a consultant for 6 years and worked within a wide range of industries such as IT, FMCG and Retail.  Her extensive experience as a facilitator working with groups of leaders lead to her desire to accompany people's growth thorough coaching,  where she believes real behavioural change occurs.
Izumi's background as a Manufacturing Engineer in the early days of her career and experiences in leading internal projects within a global corporation gives her understanding of the many challenges associated with Cross Cultural leadership.
Izumi's coaching approach is based on applied neuroscience, which she was trained in for 6 months at the Neuroleadership Institute. When working with Izumi you can expect to be delighted and challenged, and most importantly, equipped with confidence to succeed in your journey. 
Qualifications & Accreditations
Bachelor of Science
Brain-Based Coaching Certificate
Trained facilitator of LEGO®︎SERIOUS PLAY®︎ method and materials
Industry Experience
Informational Technology
Food & Beverage
E-Commerce
Healthcare service
Consumer Goods
Hotel & Resort
Government & Welfare
Small Business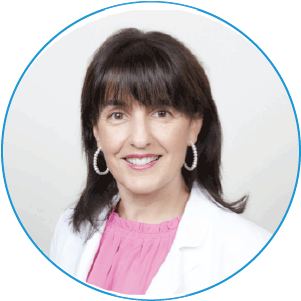 Home City
Melbourne, Australia
Languages
English
Core Values
Passion
Integrity
Freedom

Venita is a Nationally Accredited Mediator, Conflict Management Specialist and Resilience Coach. Venita has also had extensive experience as a senior lawyer in large global organisations. As the founder of The Mediation Company, Venita spent several years studying, researching and training in strategies for effective conflict management. 
Conflict is inevitable in our lives, yet it is a major cause of workplace discontent and relationship stress. When working with Venita, you will learn proven skills that will help you effectively manage conflict in all areas of your life. You will develop the confidence to have difficult and courageous conversations. You will also learn simple strategies for dealing with high conflict people and stressful situations. 
Venita is driven by a passion to help people remove mental roadblocks, discover new ways of thinking and find creative solutions to seemingly intractable problems. When working with Venita, you will also have the option of completing a Conflict Dynamics Profile assessment. This is a simple yet powerful way of understanding what types of situations trigger you and how you respond to conflict – both behaviourally and emotionally. You will walk away with a renewed sense of self-confidence and empowerment.
Qualifications & Accreditations
LLB (Bachelor of Laws)(Honours)
BEc (Bachelor of Economics)
Nationally Accredited Mediator
Conflict Dynamics Profiling Practitioner
Brain-Based Coaching
Brain-Based Conversation Skills
Graduate Diploma of Family Dispute Resolution
High Conflict Institute 'New Ways for Families' Coach
CINERGY Conflict Management Coaching
Industry Experience
Law
Project Management
Banking & Finance 
Insurance & Superannuation
Accounting 
Small Business 
Professional Services
Families and Relationships
Chandler Comerford, GAICD, RTC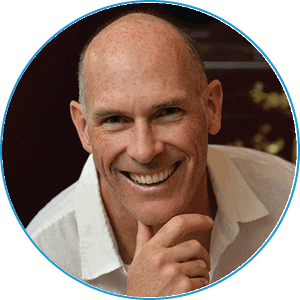 Home City
Perth, Australia
Languages
English
Core Values
Integrity
Balance
Discipline

Chandler Comerford is a leadership consultant, coach and professional speaker with over 25 years of experience in leadership, resilience, consulting and workshop facilitation. As a former US Special Forces Officer (US Navy SEAL) Chandler has deep knowledge of what is required to develop 'high-performing' individuals and teams. 
Chandler has worked extensively with personnel from different cultures, socio economic and educational backgrounds from the 'coal face' of industrial operations through to directors of private and publicly listed companies.  
When working with Chandler you can expect authenticity, presence and a safe space to explore who you can become.
Qualifications & Accreditations
Bachelor of Science (Oceanography – With Merit)
Cert IV – Training and Workplace Assessment
Cert IV – Security and Risk Management
Management Systems Lead Auditor 
Human Synergistics ® Accredited Practitioner (LSI 1&2, GSI)
Neuroleadership Institute – Brain Based Coaching Certificate™
Graduate Australian Institute of Company Directors (GAICD) 
Industry Experience
Offshore / Onshore Oil and Gas
Mining
Power
Water
Rail
Pipeline
Ports and Maritime
Agriculture
Education
Government
NFP/Social Enterprise
Health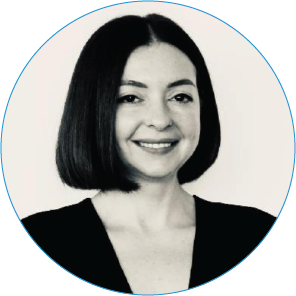 Home City
Sydney, Australia
Languages
English
Russian
Core Values
Curiosity
Creativity
Fun

Vlada has over 18 years' experience working with global and local commercial real estate and professional services organisations, with career spanning executive leadership, technical HR expertise, organisational design, coaching, mentoring, and knowledge facilitation.
Vlada is a changemaker, having navigated uncharted, messy and complex people and culture conditions 
by implementing innovative solutions, aided by trusted partnerships and purposeful learning. Vlada's 
passion is to help people and companies move forward, push through obstacles, and achieve their full 
potential by co-creating new possibilities.
Vlada's coaching philosophy is grounded in neuroscience, and she holds a NeuroLeadership Institute 
Brain Based Coaching Certificate. Partnering with Vlada brings play, humour, and experimentation to 
coaching conversations, shifting state and gaining momentum. Known for her authenticity and a 'human
–first' approach, Vlada facilitates brain friendly conversations that inspire change. With experience 
extending across all levels of organisation, and a specific focus on emerging and senior leaders.
IQualifications & Accreditations
BA Arts, Honours in Gender and Cultural Studies, University of Sydney
NeuroLeadership Institute Certified Coach
Cert. in Foundations of Neuroleadership (currently undertaking)
DISC Accredited Facilitator
DDI Accredited Facilitator
Industry Experience
Commercial Real Estate
Property & Strata Services
Retail & Fashion
Professional Services
People & Culture/ Learning & Development
Banking & Finance
Industrial Maritime Storage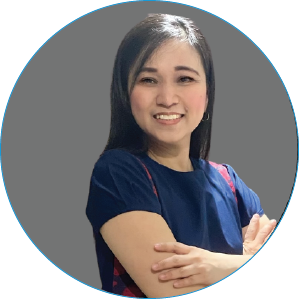 Home City
Manila, Philippines
Languages
English
Filipino
Core Values
Generosity
Respect
Excellence

Orange has more than 2 decades of extensive business and training development experience in different market environments.
She is a trainer and a coach who maintains a sense of humour under pressure. She advocates family transition and inclusion particularly to families with special kids. She also partners with family owned businesses to enable succession and estate planning.
Orange's approach to coaching is process focused , integrating strategic thinking and applied neuroscience principles . She values personal alignment and lateral thinking in creation of a remarkable change in habits, career and relationships.
Qualifications & Accreditations
Bachelor of Science
Brain Based Coaching Certificate, NeuroLeadership Institute Family Business and Wealth advisor
LIMRA, International Quality Awardee
Million Dollar Round Table (MDRT), Qualifying Member
General Agents and Manager's Association (GAMA) Intl, Member Mental Health First Aid
Industry Experience
Healthcare
Pharmaceutical
Insurance and Investments 
Fashion and retail
Small family owned business 
Professional services